When a rescue group from Mladenovac, Serbia, got a call about a lonely puppy running closely to a road, they rushed to check on him and prevent a tragedy from taking place.
Once at the scene, the rescuers noticed the pup right away. It was sitting in the dirt beside a worn down pillar.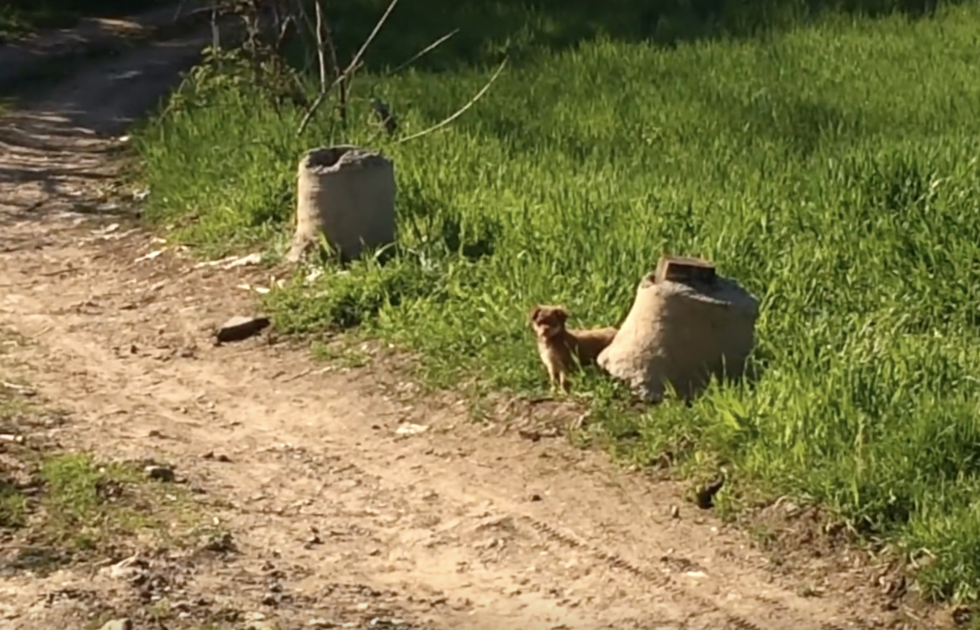 But as they tried to get closer, the animal, which was probably scared and confused, ran away and hid.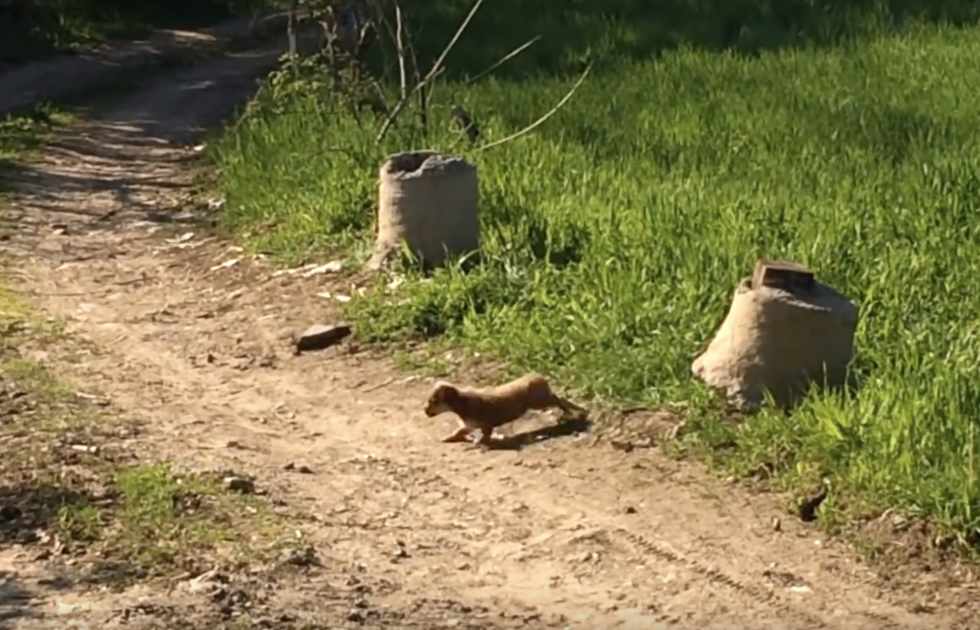 However, that didn't stop the rescuers from their intention to place him at a safe place, but little did they know that way more than just an abandoned puppy was waiting to be rescued.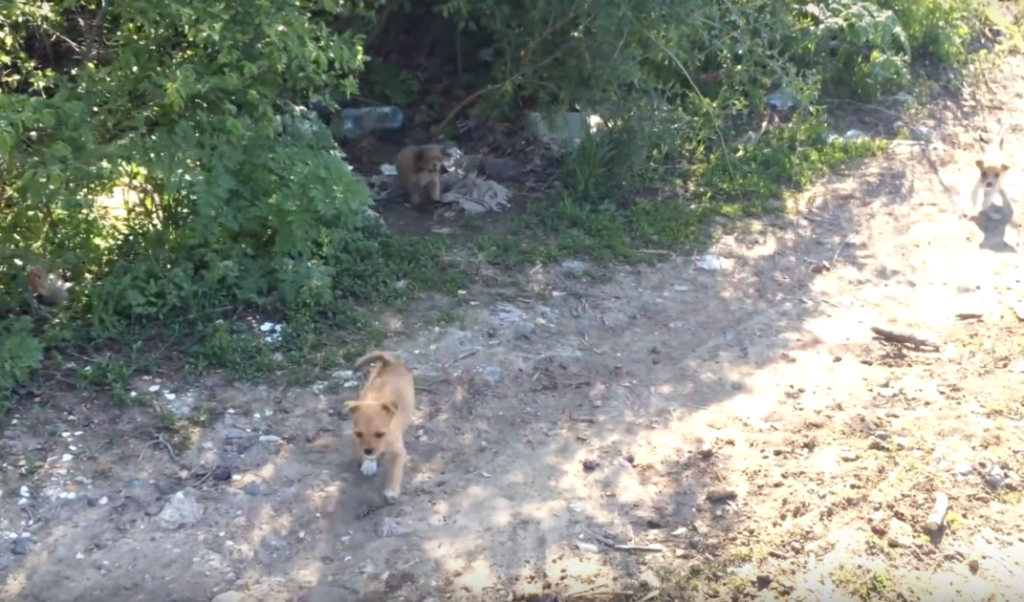 In one moment, the rescuers were stunned to see a group of five little doggies running one after another. Their mom, however, was nowhere to be seen. The sweet creatures seemed to be left all by themselves.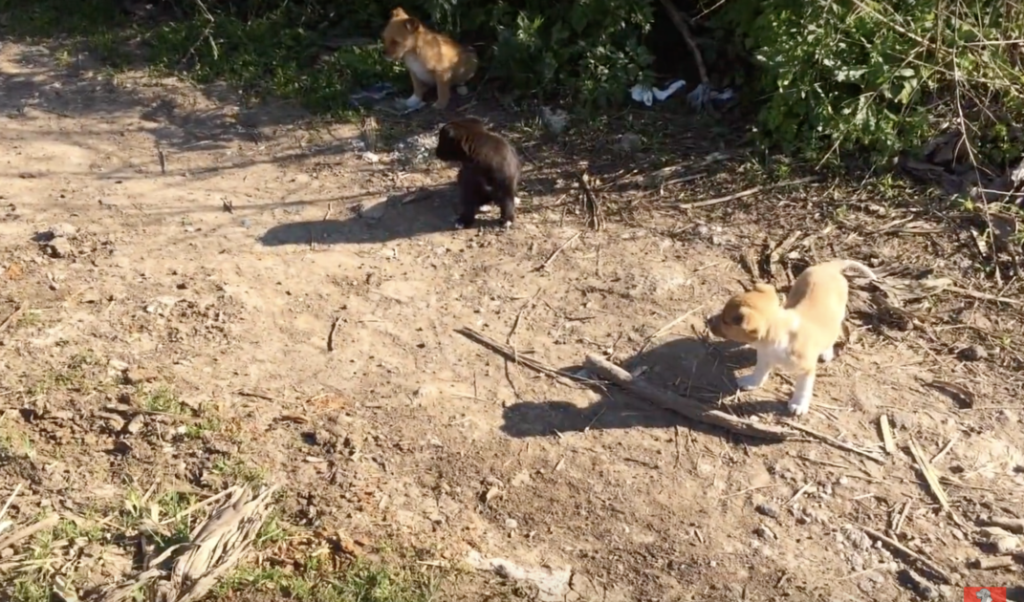 It was obvious someone left them there and fled the place.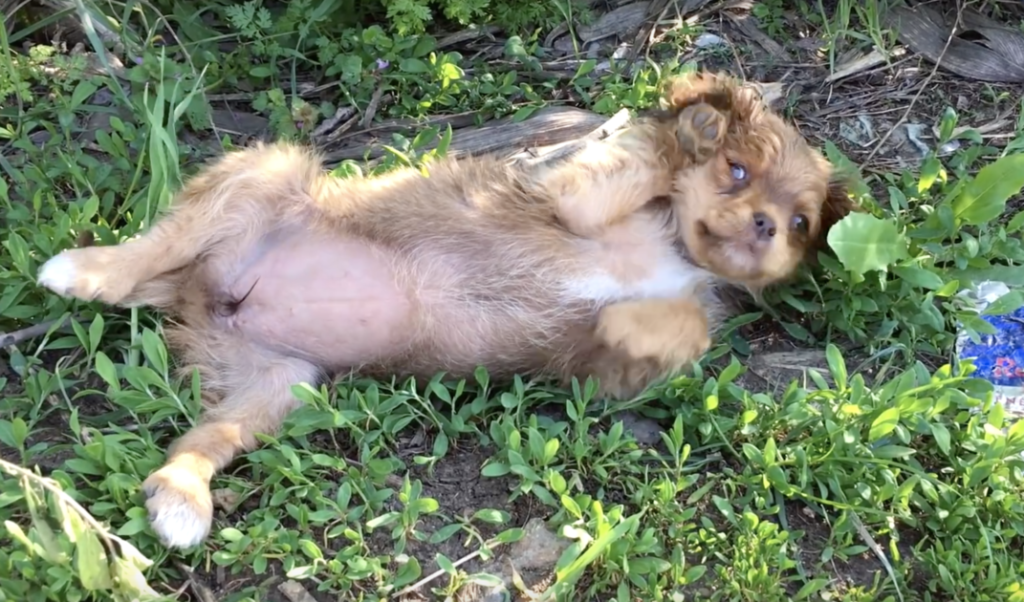 Being thirsty and starving, the sweet souls forgot about being afraid from the humans and came running when they spotted the food the rescuers offered them.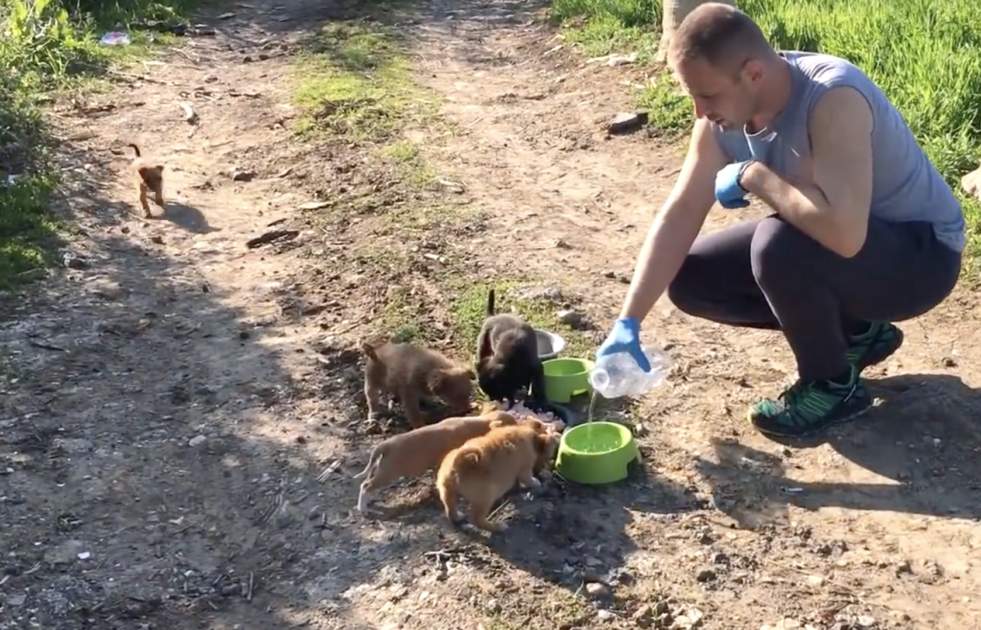 While they munched on their food, one of the volunteers, Milan, tried looking for the mom, but to no avail.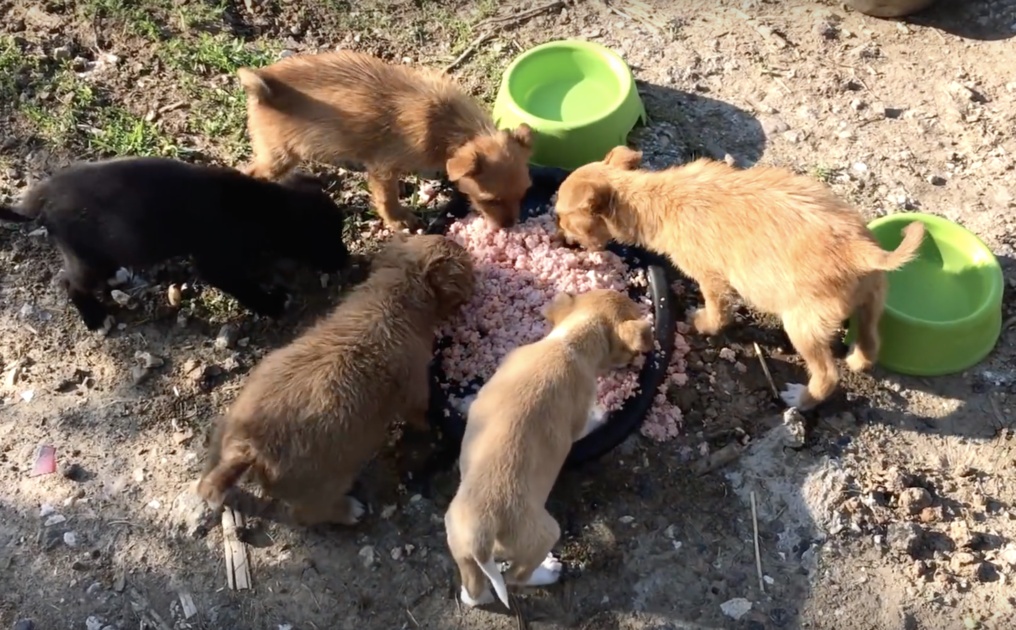 After they finished with their meal, Milan took them in his hands. The photo of him carrying all the five pups is cute beyond words!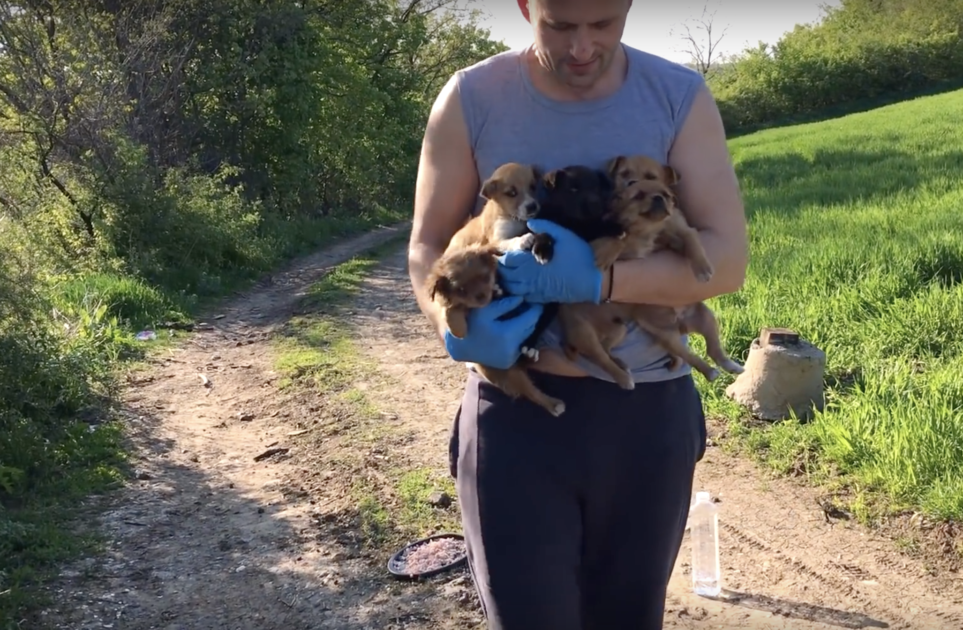 Whoever dumped the puppies never cared whether they would be rescued or die. Thankfully, they were meant to live.
Meet the adorable furry babies. They will take your breath away!
#1  Lora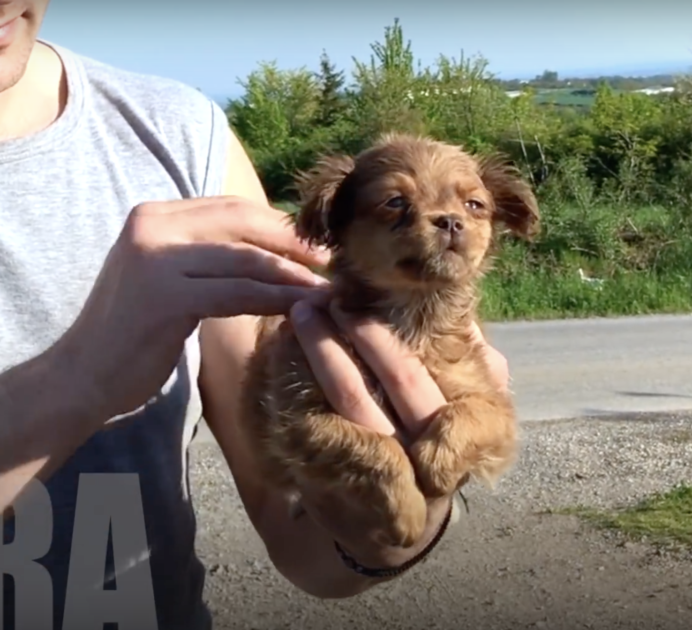 #2 Mona
#3 Nana
#4 Luna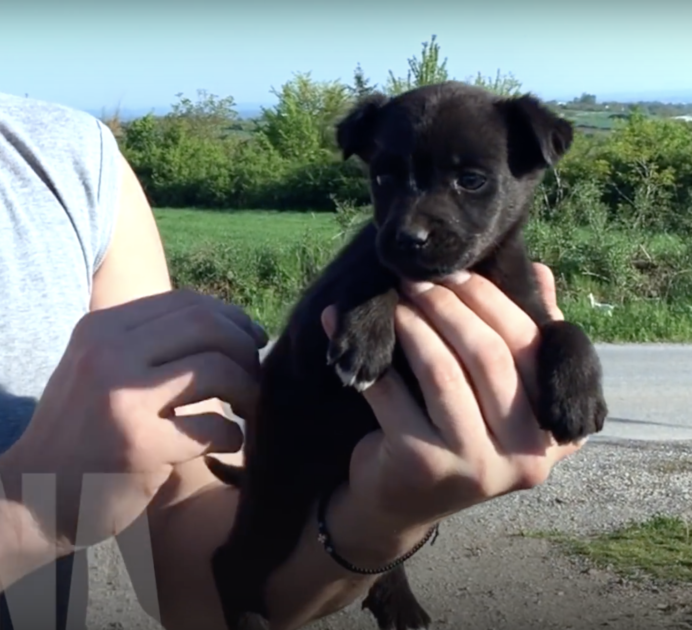 #5 Bruno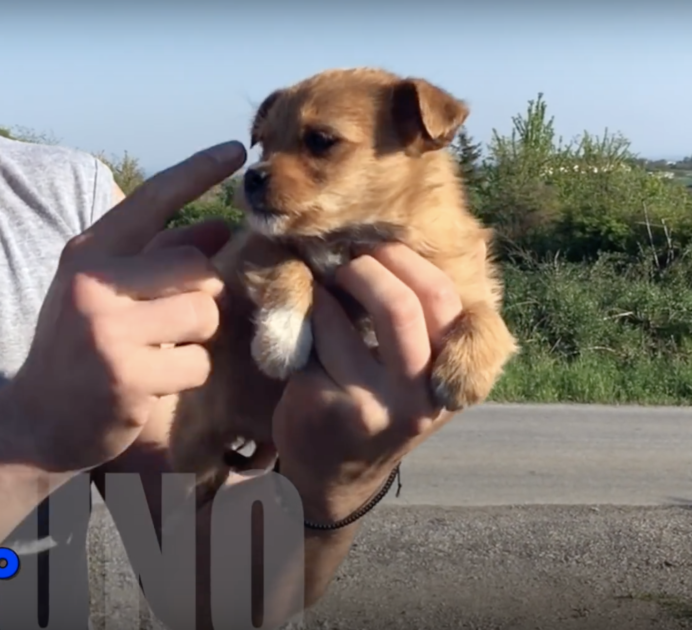 The lovely siblings were taken to a shelter where they were cared for and given the love they never experienced before.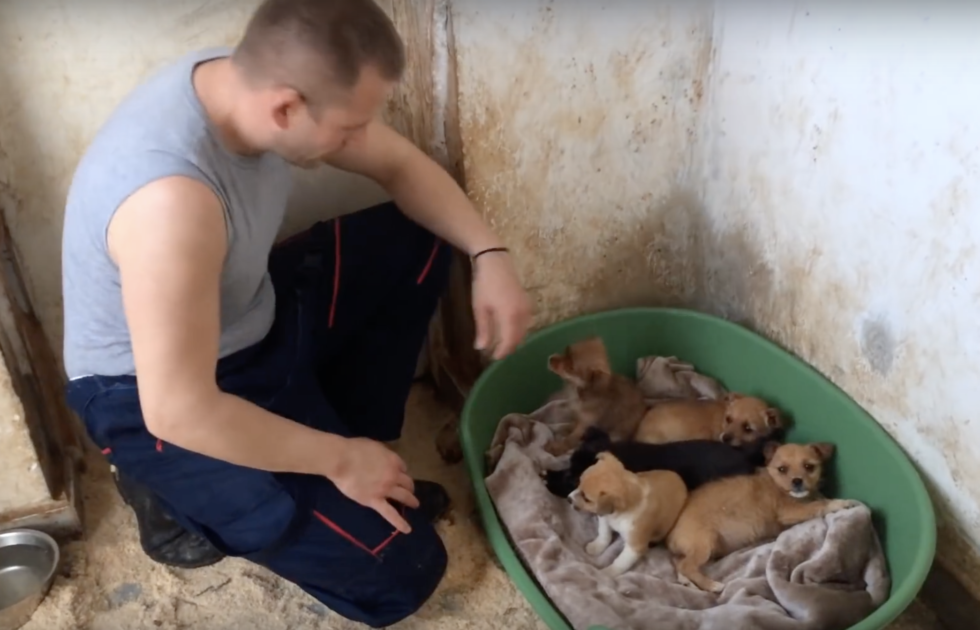 Hopefully, all of the babies will be adopted by loving families.
It's sad to know there are still lots of people out there who would choose to dump living souls as though they were pieces of old furniture that served its purpose. In case they couldn't keep them or take care of them they can at least bring them to the nearest shelter where they will be given another chance in life.
In case you want to welcome any of the cute siblings please visit Milan's organization at http://dogrescueshelter.org/contact/.
Story Source: Online
Read More Stories:
The Story of Augustus – A Walking Skeleton Undergoes An Amazing Dog Transformation
Pack of stray dogs approach teens and beg them to help.
Family discovers the terrible truth about an abandoned Great Pyrenees
Comments
comments