All what a dog should be is happy! These four-legged babies know how to make our lives complete thus we have to do everything in our power for each and every one of them to have a great life filled with fun and love.
When a sweet little Pit Bull mix later named Layla was taken off the streets of Texas, she became the loveliest dog at the Beaumont Animal Care shelter. For once in her life, this adorable pup smiled, and it is the most contagious and the most heart-warming smile ever. 
The first person to notice this cute smile was vet tech Rachel Barron who knew she had to share it with the rest of the world. She recorded a video that she later posted online. Needless to say, this video of the baby dog who wouldn't stop wagging her tail and smiling was spread like a wildfire and caught the attention of numerous potential adopters.
Luckily, one of those people who learned of this now famous "smiley" dog was Nicole Toney. She and her husband already had three other rescue dogs and two cats, but that didn't stop them from taking Layla in too. 
The shelter staff were more than happy with this amazing outcome and wrote: "Our smiley girl has found her permanent home! She now has a family to share all of her happiness with! Thank you to her new family for adopting our bundle of joy!"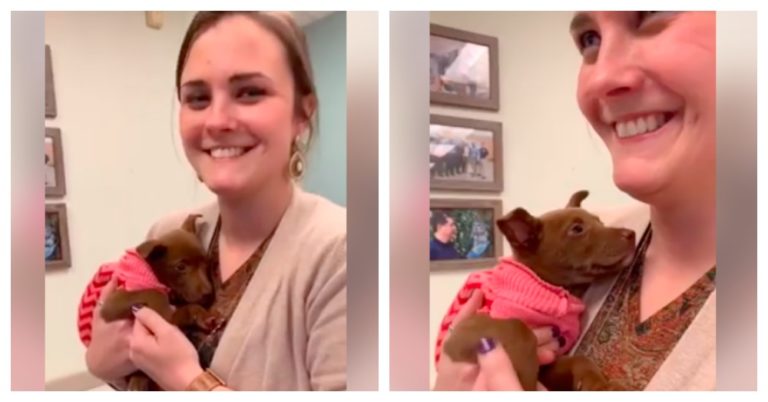 Layla's new mommy told The Dodo how the sweet pup smiles even while she's sleeping and that's beyond adorable. It's amazing what love and attention can do.
Take a look at Layla's huge grin in the video below.
Share this story online.
Comments
comments